Check Out

What We Have In Store For You...
The Mermaid Dive Center is located on Sabang beach. A walk of only 3 minutes from mermaid resort.  It is a state of the art Padi certified facility offering spacious areas for both equipment and briefing. We have twin engine boats, dressing rooms for men and women, a classroom, a shop, and a professional compressor station for Oxygen and Nitrox.
Easy beginner dives amongst pristine corals and advanced high intensity drift dives through deep canyons await scuba diving enthusiasts in Puerto Galera. We can take you to locations suited to your needs whether you are a novice or a technically savvy diver
 The opportunities for underwater photography are second to none. The area is well-known for having a high concentration of marine biodiversity — one of the richest in the world! There are over 40 dive sites to choose from! Most of them are within less than 10 minutes from Mermaid Resort's Dive Center. 
The Mermaid Dive Center offers certified PADI courses ranging from Beginner to Dive Master level and a full range of scuba diving services aimed at making your diving experience both comprehensive and enjoyable. 
Mermaid Dive Center offers an extensive training program that aims to help you learn and master the required skills to become a safe scuba diver.
Prices includes everything you need, including Book Materials & Personal Identification Card (PIC) – not needed for Discover Scuba Diving.
Discover Scuba Diving - 2,500 PHP
The PADI Discover Scuba Diving program lets you experience the thrill of diving under the supervision of a PADI Professional in a pool or pool-like conditions. During the course of this program you will master some basic concepts and scuba diving skills with one of our PADI certified dive masters. At the end of your training, you will even get to go on a basic level fun dive to put your newfound skills to the test! Includes Pool practice & ocean dive – 3 hours. Follow up ocean dives – 1 ½ hours
Open Water Diver - 18,700 PHP
As a certified PADI Open Water Diver, you have the freedom to dive with a buddy independent of a professional. If you already went through the PADI Discover Scuba course or have a PADI Scuba Diver certification, you can ask your instructor to credit the lessons you learned to the PADI Open Water Diver program. Throughout this course, you'll learn the fundamentals of scuba diving, the handling of dive equipment and various scuba diving techniques. You will earn this rating after completing five pool dives, a few knowledge development sessions, and having four open water ocean or lake dives.
Advanced Open Water Diver - 14,300 PHP
The Adventures in Diving program offers two kinds of certifications — Adventure Diver and Advanced Open Water Diver. If you complete any three adventure dives, you will earn your PADI Adventure Diver certification. If you complete your Deep Adventure Dive, Underwater Navigation Adventure Dive, and three Adventure Dives, you will also earn your Advanced Open Water Diver certification.
we have 7 nice budget rooms with queen beds located in our Dive Center. The rooms are small but the quality of the rooms is very good. And yes, there is good WiFi, safety box, aircon and fan. You are of cause welcome to use the pool and other facilities at Mermaid Resort located only 3 minutes walk from the Dive Center.
Enjoy a snack or drink in our dive bar. It is a great place to relax and talk about the experiences after a dive.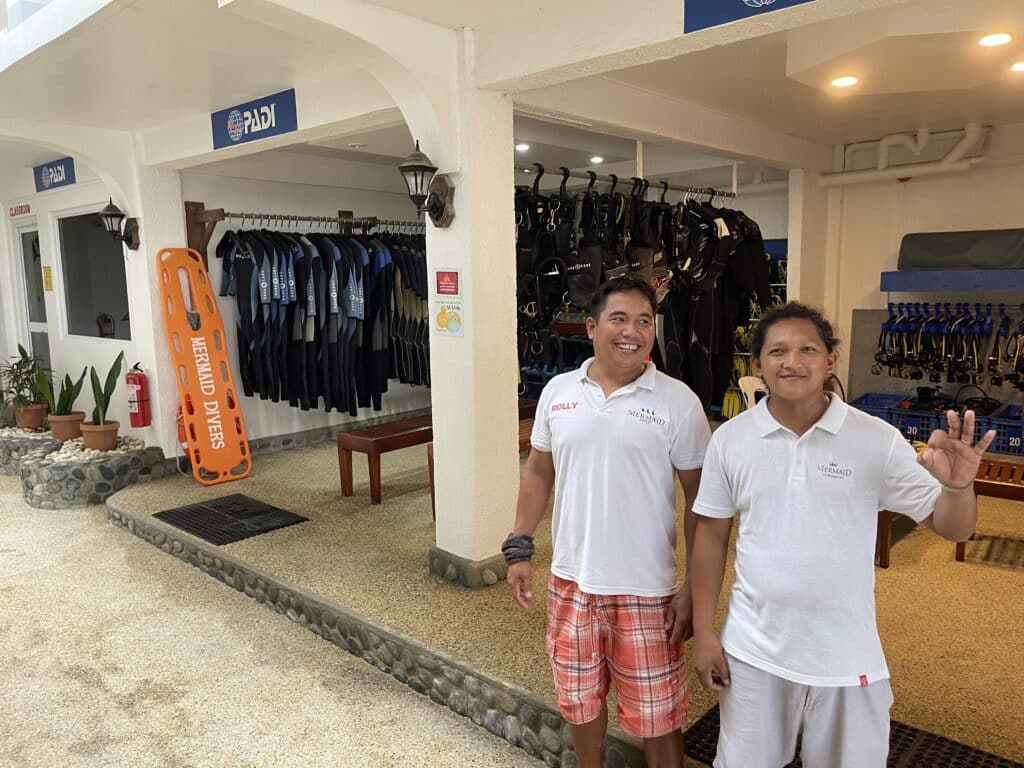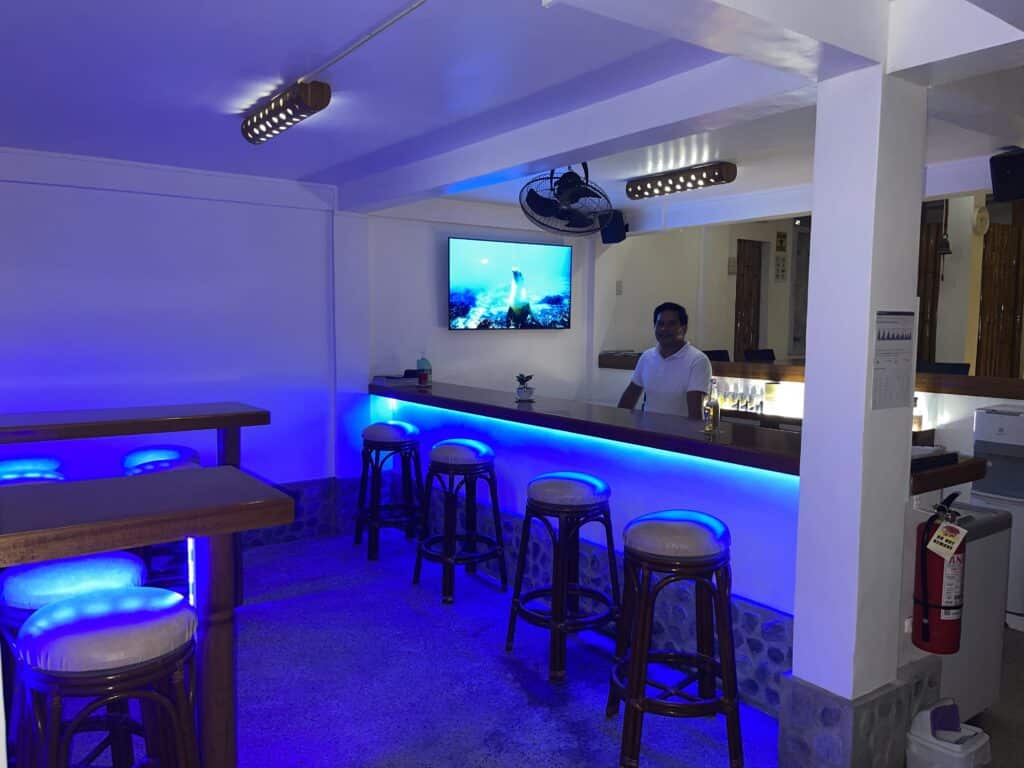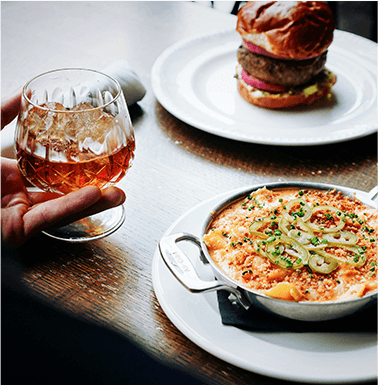 Please note: Mermaid divers is a state of the art dive facility. We have clean safe air and equipment. Our prices reflect the lowest price possible for a safe and good experience.
Dive Sites in Puerto Galera